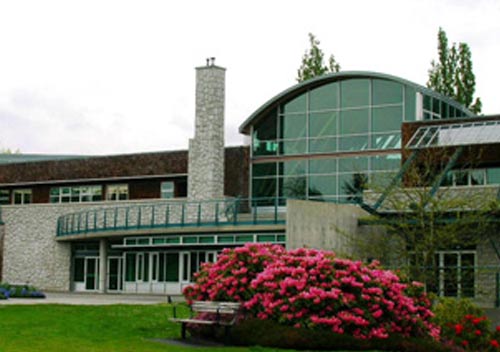 PAINTING FORESTS AND MOUNTAINS

– 2023 (acrylic)

April 14 – June 2, 2023 – eight sessions

10 am – 1 pm

Learn to paint powerful landscapes defined by trees, rocks, water and snow-capped mountains. Sculpted form, space and landscape are combined in these exciting and much-loved subjects . Each move is clearly demonstrated and explained. Though some prior experience in painting is recommended, but the motivated novice is also welcome. Videos are provided for viewing during the course if you have to miss a session.

Materials will be acrylic paints – red (crimson), yellow (hansa), blue (ultramarine), green (thalo), white(titanium). One point-detail and one ¾ " flat brush. HB pencil, sharpener and eraser. Two or three 16 x 20 canvases. Palettes and water containers are provides.

Contact registration at Shadbolt – (604)297-4440
---
FLORAL EXPRESSIONS

2023 – in Acrylics
May 12 – June 2, 2023,
Four afternoon sessions – 2 pm – 4:30pm
The title says it all! Along the way, we will approach the various bloom and leaf forms. We will study gesture, contour, mass, space, silhouette, light and shade, color and composition. Each move is clearly demonstrated and explained. Videos are provided for viewing during the course if you have to miss a session. No prior experience is required. Those with some experience will also benefit.
Materials will be acrylic paints – red (crimson), yellow (hansa), blue (ultramarine), green (thalo), white(titanium). One point-detail and one ¾ " flat brush. HB pencil, sharpener and eraser. One or two 16 x 20 canvases. Palettes and water containers are provides.
Contact registration at Shadbolt – (604)297-4440
---
DRAWING THE CITY

– 2023

April 14 – May 5, 2023

Four afternoon sessions – 2 pm – 4:30pm

Begin by learning the essentials of 1 and 2 point perspective drawing. We will then move on to shade, shadow and reflection on wall surfaces and windows. We will study the drawing of scale figures to give life to scenes. We will also touch on silhouette, urban form and space. We will look at traditional villages and at urban streets. This subject matter is of interest to many, such as, travelers, urban design sketchers, and general interest artists.

Each move is clearly demonstrated and explained. Videos are provided for viewing during the course if you have to miss a session. No prior experience is required. Those with some experience will also benefit.

Materials are very basic – 2b/4b pencils, eraser, sharpener and 30" straight edge; A pen, such as Pilot Fineliner or equal; Paper can be a few sheets of 11 x 17 velum or trace, as you wish. (More discussion of materials in first session.)

Contact registration at Shadbolt – (604)297-4440