This was a fun watercolour demo I did for the SSWR artists group in White Rock.  Size approx 14 x 18 *. I use this method a lot, for all kinds of subjects  – See the 4 step process below and also see:
TONAL DESIGN 1 OF 2 Sswr May 2015          and           TONAL DESIGN 2 OF 2 Sswr May 2015
.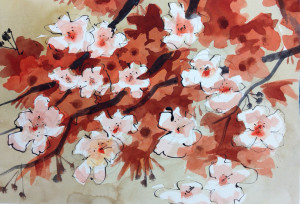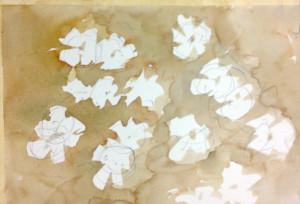 1 – Identify whites and paint background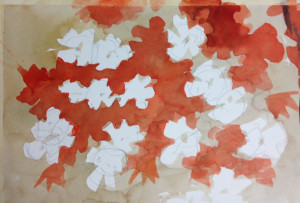 2 – Paint around the whites, next layer down, with bright red.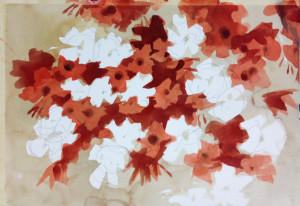 3 – Negative paint more blooms within the red with aliz+blue.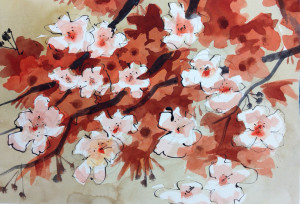 4 – Detail whites. Finish with pen and ink contours, branches.